Enjoy the calm and remote beaches, explore the Mediterranean fjords and untouched mountain scenery and experience the unique atmosphere Provence has to offer. We have many
Luxury Holiday Villas with private pool in Provence
from where you can explore this popular and famous area!
Getting to Provence could not be easier – many airline companies fly to Marseille, Avignon or Toulon-Hyeres. You can also get the high-speed train, TGV, which only takes approximately 3h 15 minutes from Paris to Marseille. All the major car-hire companies are situated at the airports so why not hire a car for your holiday in Provence.
Summers are busy in Provence but if you want to visit the area when it's less crowded, try April/May or September/October. The weather is lovely during those months and you get to experience more since there are less people and less traffic. We have a choice of Holiday villas in Provence with availability in spring/autumn – have a look at our Provencal holiday property selection.
Here are the top 5 hidden gems in Provence you can visit during your stay in the area:
Known as the 'Mediterranean fjords', les Calanques are only a short drive away from Marseille. These limestone cliffs are 12 000 years old and they plunge into the Mediterranean sea. Starting from the coast of Marseille and ending to Cassis, there are 24 calanques, or inlets, on this 20-kilometre stretch of coast. The most popular inlets are the ones closest to Marseille and Cassis since it is easy to access them. However, if you want peacefulness and solitude, try the inlets that are a bit further away. Some of the calanques can only be accessed by foot or a boat so make sure you're wearing some good hiking boots! Have a look at our Luxury Holiday Villas with private pool close to the Calanques, namely the Vacation Villa in Cassis.
Les Dentelles de Montmirail
The Dentelles de Montmirail are a small chain of mountains in the Vaucluse department and t
his traditional and peaceful corner of the region is perfect for a few days of relaxation. The foot of the Dentelles is surrounded by vineyards and there are multiple wine domaines in the area to visit and do wine tasting. It is a spectacular area offering climbing and biking and feels 'untouched' even if it is close enough to big towns. Book your Holiday Villa in the Vaucluse, South of France, and explore the beautiful Dentelles de Montmirail! Have a look at Le Ventoux - it sleeps 6-7, has a private swimming pool and is only a short drive away from the Dentelles. If you are looking for a bigger villa, try Mas Colombiere which sleeps 10 people and is located in the heart of Provence.
Les Dentelles du Montmirail
One of Van Gogh's favourite places in the world, the Chaîne des Alpilles is a small range of mountains situated 20km from Avignon. The beautiful traditional Provencal villages in the area are the perfect location for a relaxing day, or if you are the sporty type you can climb up the mountains and admire the stunning view from the top. Our beautiful Mas Olives sleeps up to 10 people and has superb views of the Alpilles mountains!
Les Alpilles
Best known for its white horses, black bulls and flamingos, it is also the area where Provence has it's own 'cowboys'. It is considered to be the largest river delta in Western Europe and covers parts of the territory of the commune of Arles. The landscapes in the Camargue are very unique and different compared to rest of the South of France – discover Camargue yourself and stay in the luxurious Villa Nadege, situated close to the Camargue. It sleeps 12 people, has a heated private pool and stunning views. Have a look at Artists House too - a large family villa close to the Camargue with a swimming pool, sauna, small gym and a snooker table.
Marseille's Old Town, Le Panier, is a charismatic part of the city. Surging up from the Vieux Port, it was once condemned as an overpopulated underworld but has now some of Marseille's brightest artists, designers and craftspeople. The best way to explore this part of the city is by foot – there are excellent crafts and designer shops as well as some great art galleries for you to visit. There are many restaurants and French bistros to enjoy lunch or experience the beautiful evening light when the sun comes straight down the street making this part of the city look absolutely magical. Le Charité Café is a great place to visit – it has a peaceful terrace and is the perfect little bistro if you want simple lunch. If you are looking for a place for dinner, try La Virgule – one of the best restaurants along the Northern edge of the Vieux Port. It has an outdoor terrace and it offers amazing views of the Old Port and Notre Dame de la Garde. Our Villa du Jardin is situated close to the beautiful Aix-en-Provence, only about 25 minutes from Marseille! It sleeps 8 and is the most charming Provencal villa.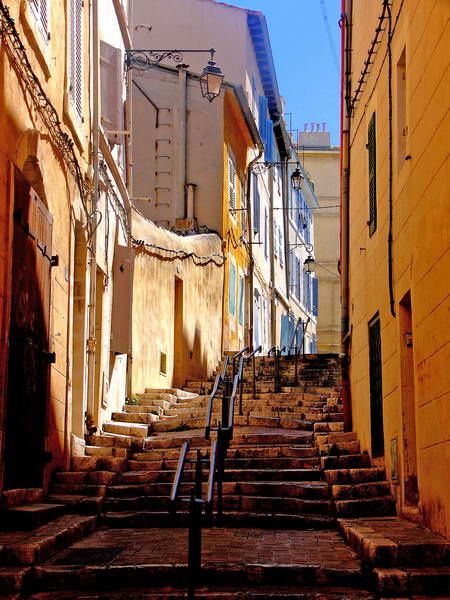 Le Panier, Marseille





If you would like to find out more about any of the featured properties above, or any of our other holiday villas in the South of France, Corsica or Morocco, please don't hesitate to get in touch!




UK: +44 (0)20 70 60 64 14

France: +33 (0)4 67 36 05 54