If you have ever thought about making a spontaneous decision and booking a last minute holiday in the South of France, keep reading - this blog post is for you! We have a wide selection of last minute villas in Languedoc, Provence and Cote d'Azur and booking one with South France Villas is easy and hassle-free. With so many airlines flying to the Southern France, reaching your dream holiday property could not be easier!
Choosing the perfect French Holiday Villa can be overwhelming because of so many options – we're happy to help you with any questions regarding our Luxury Rentals in the South of France as well as provide information on the local area.
1. Choose the region
Trying to decide which region to stay in can be difficult since every one of them offers different activities, landscapes and climate. Whether it's wine tasting, windsurfing, golfing or cycling, we'll help you when it comes to choosing the perfect location for your holiday in the South of France. If you are stuck between two options, have a look at some of our villas that are on the border of Languedoc and Provence or Provence and Cote d'Azur – this gives you the perfect opportunity to explore more during your holiday!
2. Choose the top three things you want in your villa
When you book one of our French Holiday Homes with a big group, you might need to compromise since everyone's taste is probably different. Try to write down a list of the three things you want in your holiday property in Languedoc, Provence or Cote d'Azur. This will make your search quicker and you can book your dream holiday villa fast!
3. Travel Insurance
Don't forget to buy travel insurance before jetting off - this will ensure a carefree journey where you don't have to worry too much.
4. Enjoy your holiday more with a little bit of help
Whether you want assistance with babysitting, catering or extra cleaning, we're happy to organise everything for you. This way you can enjoy your French holiday even more and concentrate on relaxing and exploring the local area.
5. Research the area where you will be staying
You have now booked your last minute holiday and will be travelling to the South of France shortly – for you to enjoy your stay even more, research the area a little bit before arriving. This will make you more familiar with the region and you don't have to spend precious time on doing research while you're on your holiday! If you would like some tips regarding the local area, please don't hesitate to contact us.
Have a look at some of the last minute villa offers we have in September:
La Garenne near to Canal du Midi sleeps 6 people and prices are from 700€ in September/October! It is close to Beziers and the beach is approximately 25km away. It has a lovely garden and swimming pool and is a great option when you are looking for a last minute Holiday Villa in the South of France.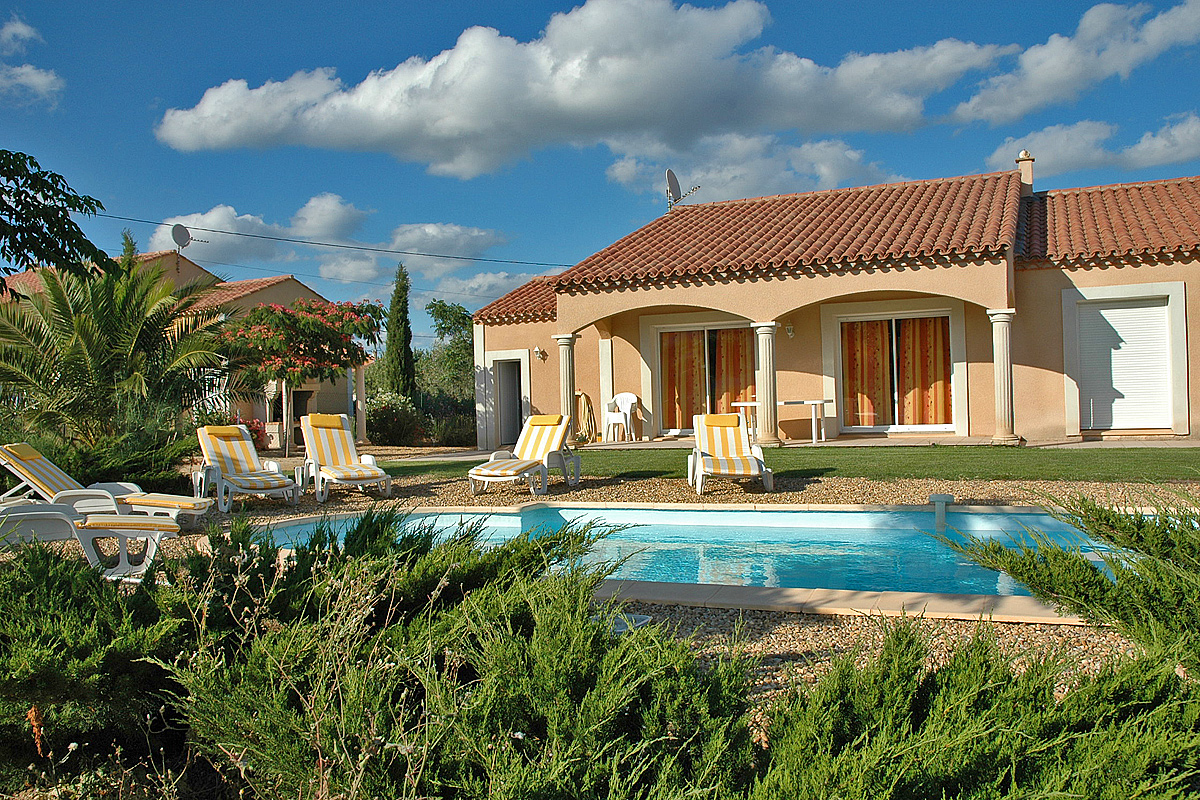 La Garenne - garden and back facade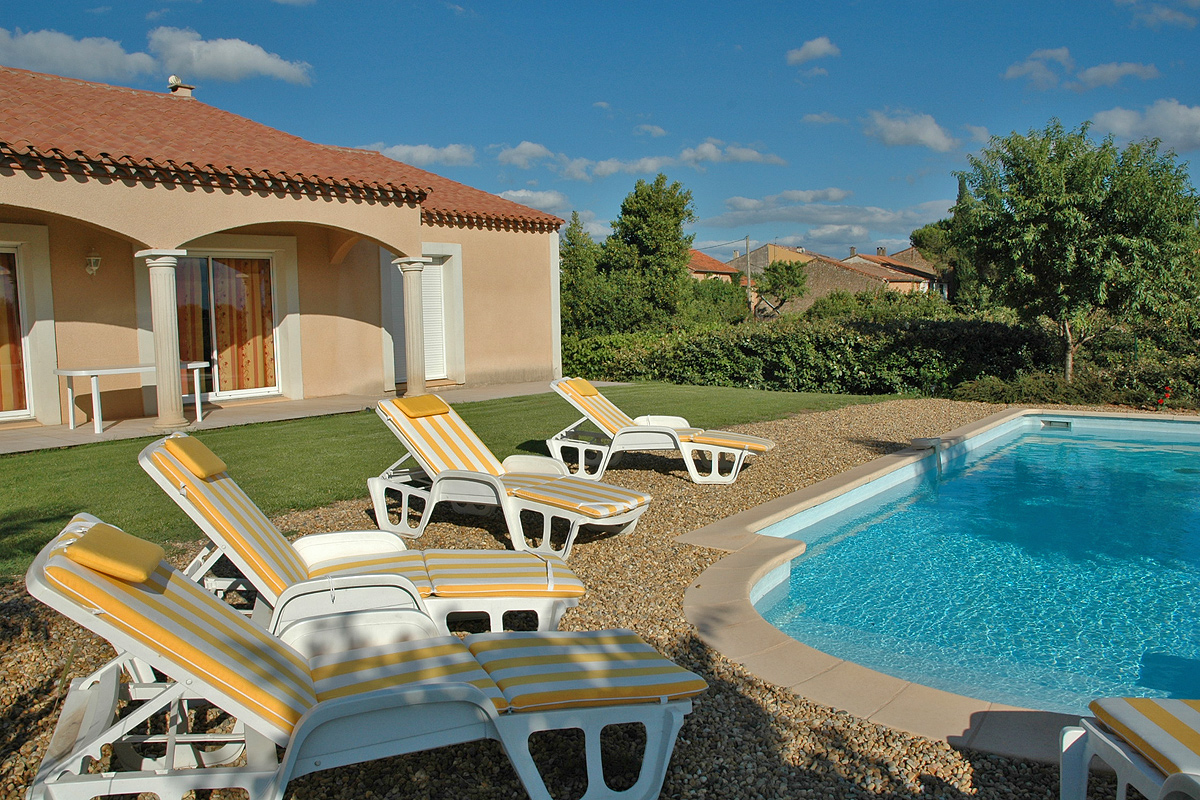 Plenty of sunloungers to relax in
Villa Vinea close to Narbonne sleeps 6/7 people and is only £869 in September and October instead of the normal price of £1250! Not far from the Spanish border and the beaches, this property in Languedoc is the perfect last minute Holiday Villa.
If you are looking for a bigger Luxury Villa, have a look at
La Californie
– situated next to Cannes, this exceptional Luxury Holiday Villa sleeps 10 people. It has sea views, a pool and a lush Mediterranean garden. The international airport of Nice is approximately a 30-minute drive away so the villa can be easily reached.
If you would like to find out more about any of the featured properties above, or any of our other holiday villas in the South of France, Corsica or Morocco, please don't hesitate to get in touch!
UK: +44 (0)20 70 60 64 14
France: +33 (0)4 67 36 05 54